On March 28, 2018, East Lake Elementary celebrated cultures of the world through food and performances.
Leading up to the event, students in grades K-5 learned about different cultures around the world. Their awesome artwork is posted throughout our school building for all to see. To kick off our night of entertainment, parents, teachers, and staff brought in food from many different cultures, including Guatemalan, Palestinian, French, Indian, and Americana. Attendees were able to sample the smorgasbord. People dressed in cultural attire to represent their own culture, or one that they just wanted to share with others. After eating, families were then entertained by a series of performances from community members and students. Music and dance representing Puerto Rico, China, various African countries, Guatemala, and Mexico were enjoyed by all.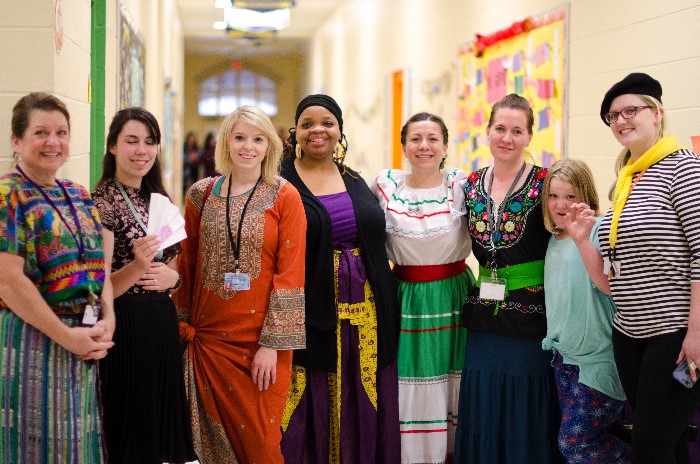 Many thanks to Mrs. Muriente's family and the awesome African drummers! And to all of the families and community members who took the time to come and share this experience with us.